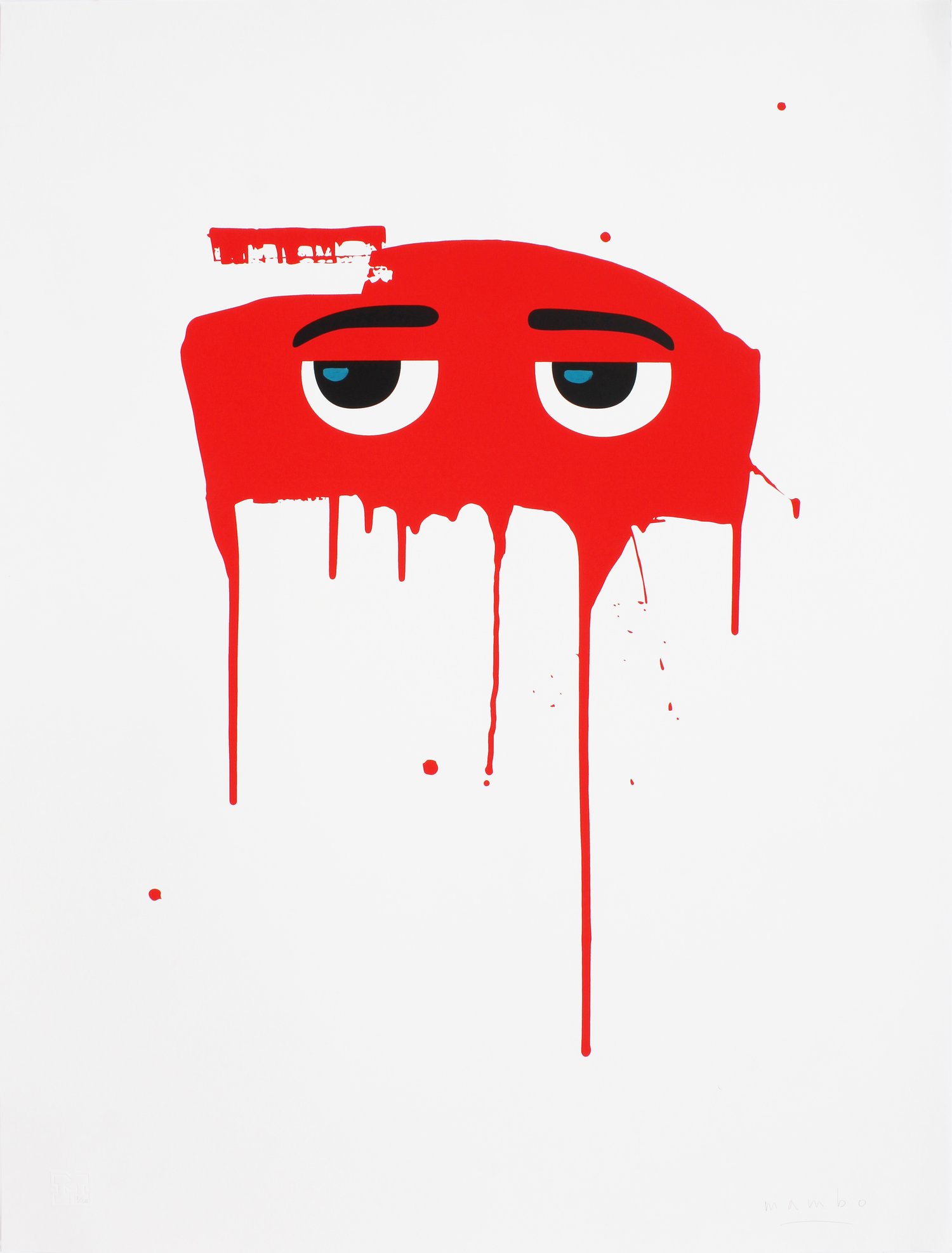 Two colors screen print: 2 coats of red + black + hand painted blue touches.
60*80cm - 24*32in - 50 copies, numbered and signed.
2018
Free shipping.
Warning
As this is an all handmade print, paper can have little bumps or very slightly damaged corners.
If you are a very detail oriented buyer, we do not recommend this print. No returns.
That being said, printing work and colors are splendid! Once framed, it is gorgeous!